Micro Welding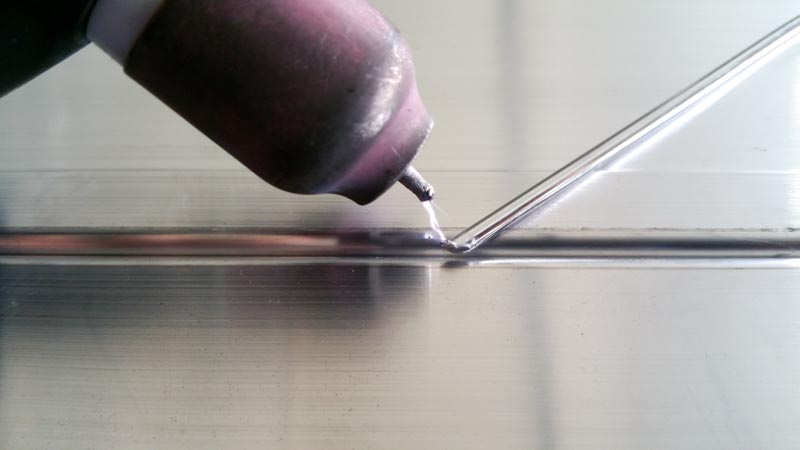 Quest Industries knows you can't be without critical components. Downtime equals lost productivity.
We determine a tool's material composition and configuration to determine how the stress of welding will affect the tool. We never take shortcuts in pre-weld preparation just to get production equipment up faster.
Preheating the mold will prevent cracking in materials that are likely to heat stresses. When working with 7075 grades of aluminum and high-temperature steels, the parent material is prone cracking.
Whether you have a 7075 aluminum mold, D-2 die section, 17-4 P.H. stainless military part, or a prototype made out of exotic material, we have a welding solution for you.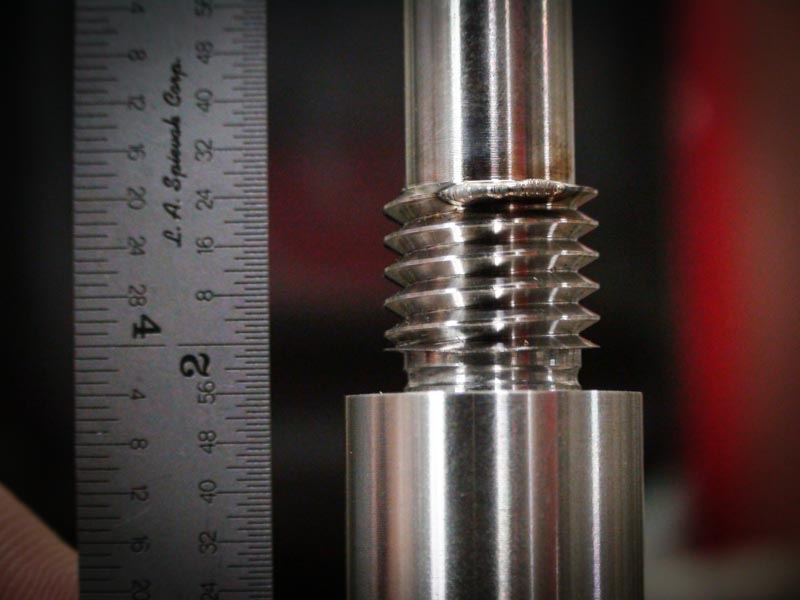 Micro welded thread repair.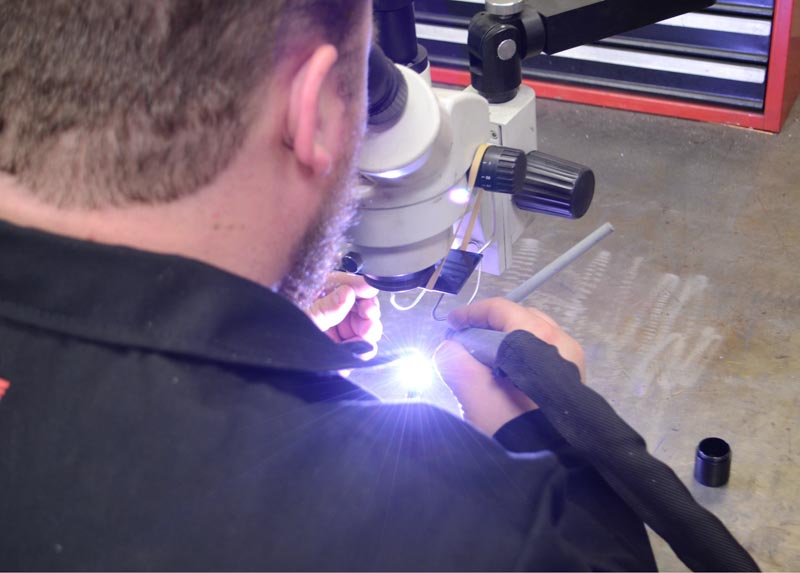 Micro Welding
Micro Welding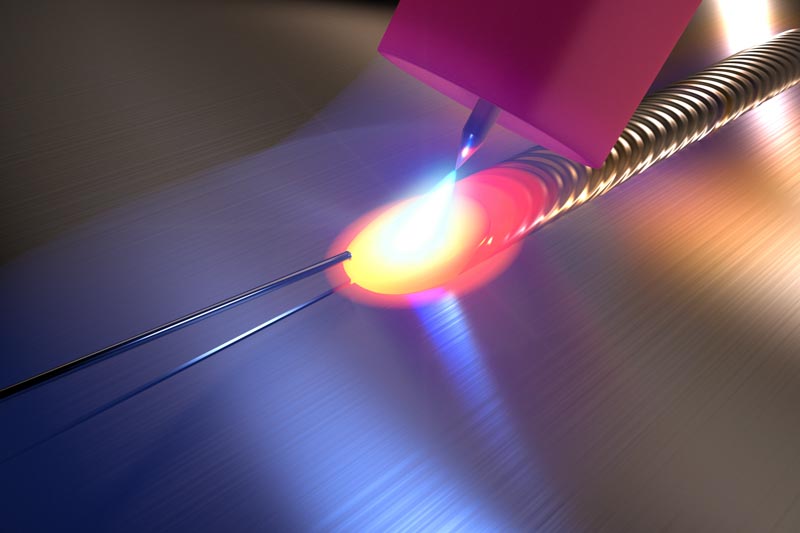 Micro TIG welding uses very low amperages and makes weld beads 0.015-in. wide or smaller. Using the water-cooled Miller Dynasty 350, we can start and control the DC weld output at 1 amp or less. The Miller Dynasty maintains stable arc at low amperages and precise arc starts at low amperages.
We work very closely with material suppliers and industry experts to make sure we are second to none when it comes to repairing and fabricating any material.
Certifications
Our current certifications include:
AWS D1.1, D1.2, D1.6 (GMAW & GTAW)
D17.1, MIL-HDBK-1941 (Homogeneous Armor)
Materials
Our current material capabilities include:
Stainless (300 series stainless, 400 series stainless, P.H. stainless steels)
Aluminum (alumold, duramold, QC-10, 7075, 7050, 5000 series aluminum, 2000 series aluminum, 6000 series aluminum, 7000 series aluminum)
Mild steel
Tool steel (D-2, A-2, M-2, 0-1, S-7, H-13)
Exotic materials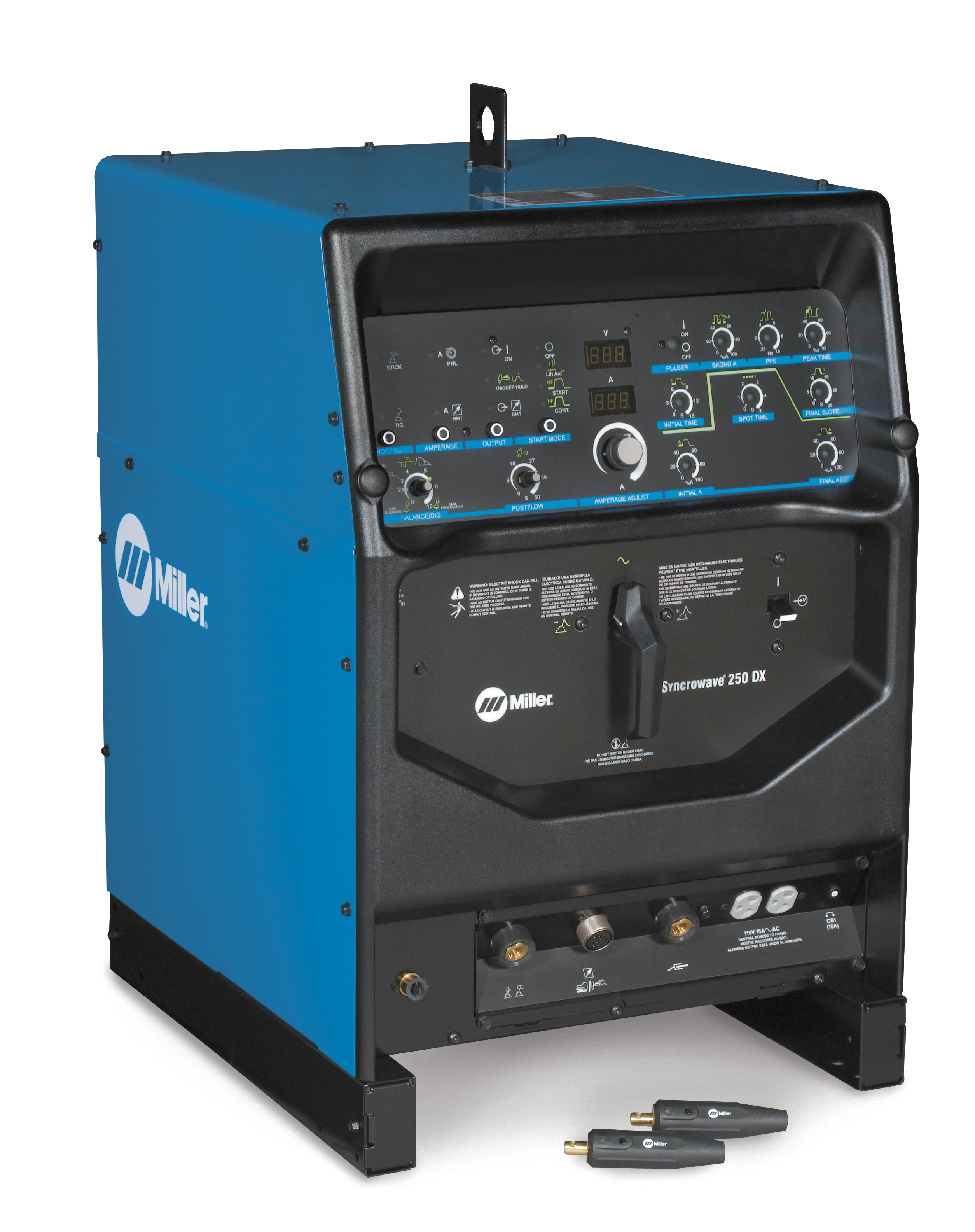 Our close relationship with a CWI (Certified Welding Inspector) allows us to attain most any certifications needed for specialty projects.
Welding Equipment
TIG Welder

Miller Dynasty 350
Miller Syncrowave 250
Microwelder

MIG Welder
Miscellaneous Welding Equipment

Atlas Welding Positioner (200 lb. Capacity)
Kemper Fume Collector (14 ft. articulating arm)
Pre/Post Heat table
Microscope with articulating arm
Micro welding on or off Bench
Weld inspection